Twenty years ago, Sisqo sang a song that said "let me see that tho-o-o-o-ng," and the world took it a little too literally.
The Thong Song sparked a fashion trend every woman wants to forget: low-rise jeans. But you couldn't rock a pair of low-rise jeans if you didn't first invest in some thong underwear.
Before I continue, please take a moment to rewatch the Thong Song music video. It is absolutely hilarious in retrospect. The symphony at the end kills me ?
I just turned ten years old when this song came out and I'm pretty sure I was still wearing day-of-the-week undies. Yeah, I was cool.
But by the time I entered middle school, puberty and low-rise jeans were in full effect. If you were a teen or pre-teen girl at this time, you definitely had an awkward trip to the mall to see what these thong thingies were all about.

It reminds me of that episode of Lizzie McGuire when she begs her mom to take her to the mall but she won't tell her why. She then has a breakdown that every teenage girl knows all too well. Hilary Duff should have won an Oscar for this performance:
This store, Rave, was pretty much thong central for middle schoolers:
How Low Can You Go?
To bring back some nightmares, here are some photos of celebrities showing us things the eyes cannot unsee.
Halle Berry

Christina Aguilera

Britney Spears

Christina Milian

Gwen Stefani

Thankfully, visible thongs are no longer a fashion statement. And if that trend comes back, I think it's safe to say that I'm too old to try it — I doubt my husband would let me out of the house with a whale tail.

So since I'm almost 30 and am basically at the granny panties stage in my life, I decided to upgrade my undies so that COMFORT is my main priority. Priority #2 is convenience, because you won't find me at the mall like you did when I was fourteen.

That's when I discovered EBY!

EBY is a line of comfortable, seamless underwear that gets delivered right to your door. I'm a sucker for subscription boxes so I don't have to plan a purchase or leave my house to buy my favorite items.

I love EBY because they not only look great, they feel great! The colors and designs are super cute but most importantly, their thin, seamless material makes you forget you're wearing underwear. Better yet, you don't have to worry about embarrassing panty lines when you wear tight jeans, and the thongs are perfect for leggings.

How It Works
You start off by taking a style quiz to pinpoint your size and the types of undies you want in your box. You can choose to get three pairs delivered every three months for $45, or try one pair per month for $16.
You also select what types of colors and patterns you want in your box, along with the style of underwear. You can pick thongs, G-strings, briefs, bikinis, high-waisted, cheekies, or a mix of them all!
Personally, I love these undies so much that I wish they had a monthly set option, but hopefully they will soon. And since they switch up your styles every three months, the element of surprise is so fun! 

And did I mention they celebrate women of ALL shapes and sizes?

Here's a promo photo from Victoria's Secret:
And here's one from EBY:
Sidenote — who remembers the Victoria's Secret 7 for $25 panty sale? Those were the good ol' days. They've hiked up the price over the years to 7 for $28 — still not a bad price, but I'd much rather support a company that represents every body type.

Oh yeah, any Sofia Vergara fans out there? She is one of the co-founders, alongside Renata Black.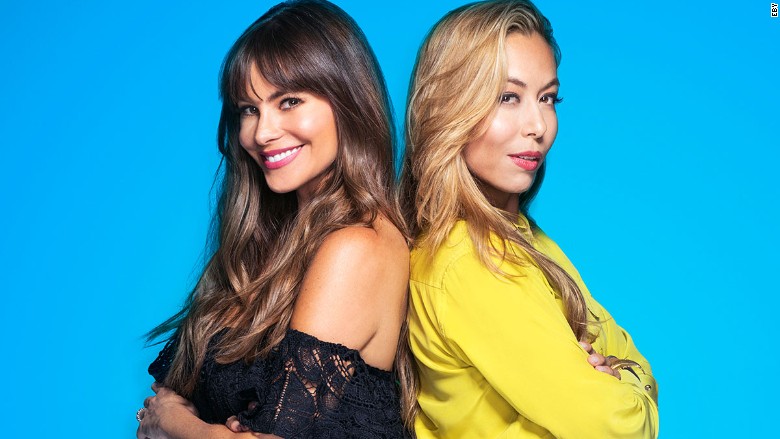 Plus, EBY is all about "panties with a purpose." They donate 10% of proceeds to microfinance loans that empower women out of poverty and into business. Here's to more women-owned companies!

If you want to give EBY a try, use the link below to get 50% off your first box! Your booty will thank you 🙂
Now that you've upgraded your panty drawer, how about upgrading your haircare routine? Check out this post about my favorite haircare products.